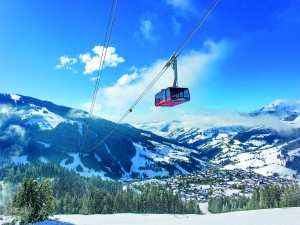 Von Gerhard Fuhrmann
Obwohl es im Tal noch Grün ist und manche noch mit dem Fahrrad oder zu Fuß die Herbstsonne genießen, sind die Planungen für die Winter-Openings in vielen österreichischen Ski-Regionen längst abgeschlossen – mit mehr oder weniger Aufwand. Die einen sperren einfach ihre Liftanlagen und Restaurants auf, andere verbinden dies mit Material-Tests und Parties auf der Piste. Doch das reicht nicht mehr. Rock- und Pop-Konzerte angesagter ausländischer und heimischer Stars oder internationale DJ´s locken in den letzten Jahren die Fans in die mehr oder weniger schneebedeckten Berge. Auch in der Saison 2016/17 bieten österreichische Orte und Berge Musik vom Feinsten im Schnee – meist in Kombination mit Übernachtung, Skipass und Konzert-Ticket. Wir stellen in einer Serie die angesagtesten Festivals vor. Folge 6: Wagrain-Kleinarl.
Die Region Wagrain-Kleinarl (Salzburger Land) hat zum Opening "Winterstart hoch 2" am 9. Dezember 2016 nur einen Top-Act eingeladen, der aber zu den ganz Großen der Musikszene zählt: Den belgischen Hitparaden-Stürmer und Songwriter Milow.  Der 35jährige hatte mit "Ayo Technology" seinen ersten Single-Hit, mit "You and Me" war er in Deutschland ganz oben. In diesem Jahr war er mit "Howling at the Moon" und "No No No" aus seinem neuesten Album "Modern Heart" in den Charts vertreten. Neben Musik geht in Wagrain-Kleinarl auf der Piste die Post ab: Vom 8. bis 10. Dezember stürzen sich wagemutige Fahrerinnen und Fahrer beim Riders Cup die 350 Meter lange Eisrinne hinunter. Die Veranstaltung ist fixer Bestandteil der Ice Cross Downhill Championship.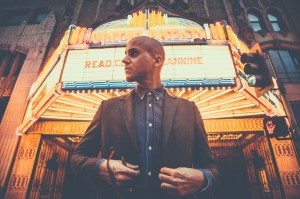 Tickets: 27 €.
Location: Talstation Flying Mozart in Wagrain (19 Uhr).
Skigebiet: In Wagrain-Kleinarl stehen 37 Pistenkilometer und fünf Bahnanlagen zur Verfügung.
Skipass: 1 Tag 46,50 €; 2 Tage 92,50 €; 3 Tage 138 €.
Infos:
Link zu Folge 1 (Sölden): https://reise-stories.de/rock-meets-snow-2/
Link zu Folge 2 (Zell am See-Kaprun): https://reise-stories.de/rock-meets-snow-3/
Link zu Folge 3 (St. Anton): https://reise-stories.de/rock-meets-snow-4/
Link zu Folge 4 (Schladming): https://reise-stories.de/rock-meets-snow-5/
Link zur Folge 5 (Obertauern): https://reise-stories.de/rock-meets-snow-6/