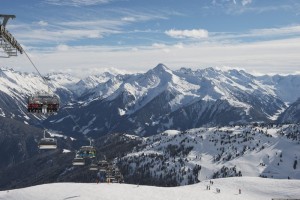 Von Gerhard Fuhrmann
Obwohl es im Tal noch Grün ist und manche noch mit dem Fahrrad oder zu Fuß die Herbstsonne genießen, sind die Planungen für die Winter-Openings in vielen österreichischen Ski-Regionen längst abgeschlossen – mit mehr oder weniger Aufwand. Die einen sperren einfach ihre Liftanlagen und Restaurants auf, andere verbinden dies mit Material-Tests und Parties auf der Piste. Doch das reicht nicht mehr. Rock- und Pop-Konzerte angesagter ausländischer und heimischer Stars oder internationale DJ´s locken in den letzten Jahren die Fans in die mehr oder weniger schneebedeckten Berge. Wir stellen in einer Serie die angesagtesten Festivals vor. Folge 13: Mayrhofen-Hippach.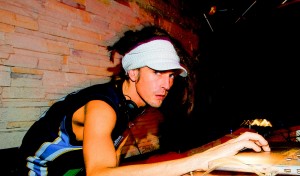 Unter dem Motto "Dream Days" (10. bis 17. Dezember 2016) feiert Mayrhofen-Hippach im Zillertal (Tirol) rund um die Uhr. Am 10. 12. ist Mayrhofner Advent am Waldfestplatz. Am 12. 12. ist Luis aus Südtirol in der Reme in Schwendau; am 13. 12. Eddie the Eagle in der Penken Pilzbar, Silent Disco on Ice für Kids und Silent Disco on Ice für Erwachsene; am 14. 12. Silent Disco am Hintertuxer Gletscher (Weltrekord Highest Silent Disco); am 16. 12. Festival of Lights auf der Hauptstraße mit "The Cuban Brothers" und "Oh my God it's the church" im Arena Club sowie Rise & Fall-Startnummernvergabe; am 17. 12. RISE&FALL und DJ Chris Chrissy, Erb N Dub und DJ Stocky im Arena Club.
Tickets: umsonst.
Location: Arena Club.
Skigebiet:  136 Pistenkilometer und 57 Bahnanlagen.
Skipass: 1 Tag 55 €; 2 Tage 97,50 €; 3 Tage 136,50 € (bei 2- und 3-Tages-Pässen gilt der Zillertaler Superski-Pass).
Infos:
Link zu Folge 1 (Sölden): http://reise-stories.de/rock-meets-snow-2/
Link zu Folge 2 (Zell am See-Kaprun): http://reise-stories.de/rock-meets-snow-3/
Link zu Folge 3 (St. Anton): http://reise-stories.de/rock-meets-snow-3-2/
Link zu Folge 4 (Schladming): http://reise-stories.de/rock-meets-snow-4/
Link zur Folge 5 (Obertauern): http://reise-stories.de/rock-meets-snow-5/
Link zur Folge 6 (Wagrain-Kleinarl): http://reise-stories.de/rock-meets-snow-6/
Link zur Folge 7 (Kristallhütte): http://reise-stories.de/rock-meets-snow-7/
Link zur Folge 8 (Ski Juwel Alpachtal Wildschönau): http://reise-stories.de/rock-meets-snow-8/
Link zur Folge 9 (Saalbach Hinterglemm): http://reise-stories.de/rock-meets-snow-9/
Link zur Folge 10 (Nauders): http://reise-stories.de/rock-meets-snow-10-nauders-reschenpass/
Link zur Folge 11 (Warth-Schröcken): https://reise-stories.de/rock-meets-snow-11-warth-schroecken/
Link zur Folge 12 (Hochzeiger): https://reise-stories.de/rock-meets-snow-12-hochzeiger-pitztal/